We are here to help
Wherever you are, we are standing by to assist you in all your benefits need
Our goal is to help our clients engineer and implement the most effective programs possible for attracting, retaining and rewarding their people from both a design and financing perspective. Watermark designs, implements and manages benefits for organizations in over 50 countries and the world.

We have worked extensively with clients around the world in the assessment, formulation and implementation of comprehensive human resource strategies. Jean Iozzo, our Principal brings 30 years of experience in the management of large, complex and multi-disciplinary projects including; director compensation, executive compensation, corporate governance, benefit strategies, international benefit plan management and pension strategies.
Our People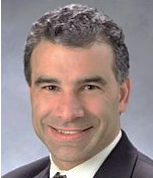 Jean Iozzo
Previously Jean was a vice president at an independent consulting firm specializing in the design, and implementation of global total compensation and benefit strategies programs. Jean was manager of one of Canada's largest benefits providers where he was responsible for all aspects of benefit design, implementation of all; pension and benefits programs including some of the nations first flex programs.

Jean advises clients on various topics such as executive and directors' compensation, stock option programs, benefit strategies and retirement compensation arrangements. He is able to bring more value to employers faster and at a fraction of the cost of most multinational consulting firms.

We are active in many associations including: The Society for Trust and Estate Professionals, Human Resources Association, the Canadian Pension and Benefits Institute, Human Capital Institute, the Society For Human Resource Management, and the Institute Corporate Directors to name a few. Jean sits as a board director and trustee with various private and non-profit organizations.